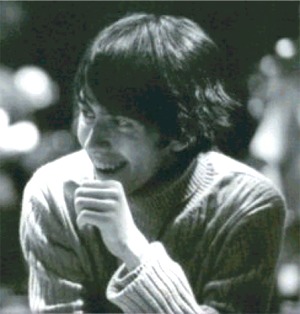 Dhani is the son of George Harrison

full name: dhani harrison (maybe he has no middle name like his pappy, we're not sure)

birthday: august 1, 1978

status: single (YAY!!!!!!!)

the mad music skills (we love guys with skills): plays the guitar, bass guitar, piano, ukelele (but of course), and other stuffs


dhani is the one most beautiful son of george harrison and the hottest scrawny guy EVER! if ya need proof of the extreme hotness, see "concert for george" or look at the pictures. the pictures tell all, man (that sentance makes me think of hyde. i love that 70s show).